Guangzhou sea perish Jiao body Trade Co., Ltd. under Kang Hongsheng International (Hong Kong) Co., Ltd., is a research and development, production and sales of adjustable, modification, health care, warm as one of the underwear business. Hai-jun Jiao body Trade Co., Ltd. in line with "shaping the perfect shape for women around the world shape," the corporate mission, adhering to the "high quality, integrity, innovation and win-win" principle of purpose.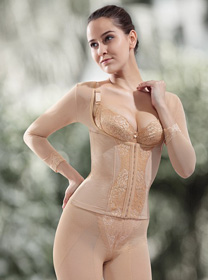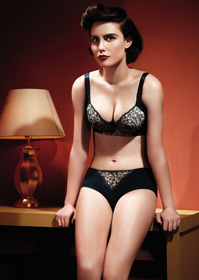 The combination of oriental aesthetics and design concept of European-style fashion is committed to creating a beautiful body, caring for women, spreading the knowledge of women's health and promoting the underwear business of Chinese underwear culture. And the successful launch of the independent "Jiao body", "Helen Jiao Yan", "Ha Le · Sabe Lin Na" and other brands. In addition to leading the domestic online shopping, mail order, beauty salon professional line, (franchise mode) market and other multi-channel construction, both import and export rights, the products are exported to the United States, Canada, Australia, Russia, Morocco, South Korea, Malaysia, Indonesia, Singapore, Indonesia, Vietnam, Hong Kong, Taiwan and other developed countries and regions. Already in the domestic and foreign markets have a considerable reputation and reputation.
The company firmly believes that: Honesty is the best commitment to meet customer needs, efficiency is the inevitable continuation of credibility. With this company colleagues played together filled the art sky and commercial land of the colorful movements.