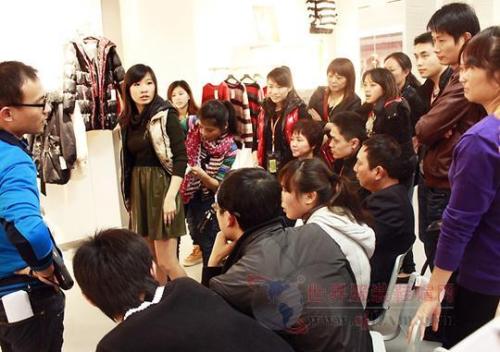 Editor's Note: China's well-known fashion brand Yiminuo's 2012 autumn-winter shopping fair ended in Humen. Yiminu achieved satisfactory growth in ordering performance in autumn and winter, and the amount of orders increased by 22.1% year-on-year, indicating that Eminu was 5 The year's brand optimization and upgrading and fashion style market positioning effect is obvious.

A few days ago, the well-known Chinese fashion brand Eminem Clothing's 2012 autumn-winter fairs came to a close in Humen. The company's order performance in the fall and winter seasons achieved satisfactory growth, and the amount of orders increased by 22.1% year-on-year, indicating that Eminuo's five-year-long brand optimization and upgrade and fashion-style market positioning are effective.

It is understood that Eminu's 2012 autumn-winter fair has been held in Xingda Industrial Park, Humen, Dongguan from the 5th to the 10th of this month. In this ordering meeting, Eminem launched a total of more than 400 autumn garments, 200 winter clothes, 100 balance accessories and footwear new products, and displayed the latest Eminu spokesperson Yang Mi series products, lifestyle Series products and trendy fashion products.

The difference from previous years is that since Eminem completed the effective integration, optimization, and upgrade of channels last year, this year's autumn and winter trade fairs for the brand will not only include T stage shows, but also props, product displays, and even clothing. Designs are all exudes a strong fashion atmosphere. In addition to a large number of fashion elements, the brand's fashion designers have made new attempts from the details of the emphasis, the use of color, fabric selection, style design, greatly pleasing the sensory experience, resulting in a complete product style From the casual style, more stable than the sport, more leisure than business, more fashionable than casual, living fashion and fashionable fashion concept that is closer to the market demand than the traditional clothing, it has won the praise of the majority of dealers, and the dispute with the Immino Leading the fashion trend of dancing is full of confidence and has increased the order quantity and promotion.