The 20th China International Clothing & Accessories Fair ( CHIC ) was held in Beijing New International Convention and Exhibition Center. It is reported that the exhibition has an exhibition area of ​​more than 100,000 square meters, more than 20 exhibitors and more than 1,000 countries and regions Brand competition in this service contests, all leading position. Following the Xiaobian look at the lens susie women's new bar.

Susi apparel, founded in 2005 in Shanghai, China's fashion capital, to Say no to ordinary as its core brand concept, has become one of the favorite young fashion brands .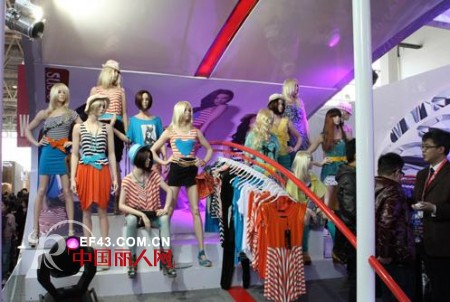 Susie susie Women 2012 spring and summer new appearances Beijing service fair

susie attention to detail, pay attention to the clever combination of classic and popular, adhering to the fashion personality without undisputable design essence, the choice of fine fabrics, with a very inclusive and original cut tailored to smooth and soft lines to create simple and elegant style , To meet the confident, capable, stylish, romantic rich flavor of urban women's pursuit of clothing. Cooperative requirements for agents: Relevant operational experience, understanding of the local market, strong ability to expand, strong susie brand recognition Plan to open up areas: the main areas of East China 6 provinces and 1 city (including prefecture-level cities) Other regions are ok.