All successful women, all know the "demanding" beauty: "I like to wear sophisticated, comfortable, healthy and humane design of high quality underwear." It is these strict requirements, promote the underwear industry, the birth of high-end brand underwear , It is such a group of demanding and quality-minded women who have created the ultimate perfection of Baiyou brand underwear and given the brand idea of ​​"I enjoyed life" to meet the demand of high-income women for high quality and healthy underwear. Beautiful design, high-grade environmentally friendly fabrics, details of the embellishment, Slim effect and matching prices, all highlight the "100 gifted Ti" brand lingerie extraordinary taste and value.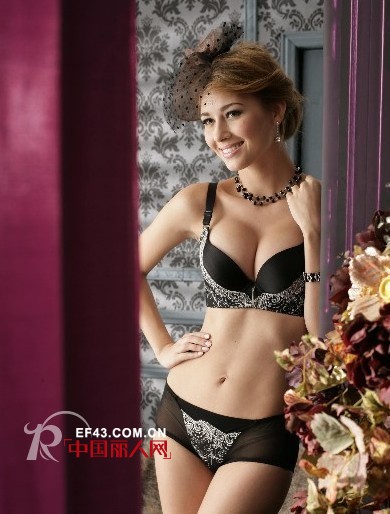 Baiyou Ti is Love yarn clothing group under one of the four underwear brands, brand positioning is high-end underwear, the price of 680-980 yuan mainly for 25-45-year-old high-income women, as China's adjustment of health underwear A brand, Love yarn apparel group experienced from the initial OEM processing their own brand of pain. In this regard, Love yarn apparel Group Executive Director and Director of Sales Zou Jifu deep feeling you told reporters that underwear business must have its own brand, otherwise there is no way out. Creating a brand that gives consumers a sense of identity and loyalty is not easy. On the one hand, macroeconomically, we must do a good job of studying the body, mentality and emotion of consumers, grasping consumer demand and grasping popular trends; on the other hand, from the microcosmic, we must find out the positioning of our own brand, locate the consumer group of the brand and create a good purchase Environment, do a good job in accordance with the decoration of the customer identity, display, service and other work, so that these subtleties and their positioning of the consumer groups to adapt to their psychological needs, so that they willingly pocket, and repeat consumption. Underwear is worn on the inside, directly in contact with the skin, therefore, comfortable, healthy and user-friendly design is to establish the premise of high-end underwear brand.

About the current underwear brand promotion problems, Love yarn apparel group executive director and marketing director Zou Jifu said it is more difficult, because consumers think underwear worn inside, good and bad indifferent. However, I believe that as modern women pay more attention to their own health, especially high-end women are no longer just looking for fashion, but comfortable and healthy from the inside to the outside. This is exactly how the high-end underwear brand builds a good brand image The best chance.

It is understood that Love yarn Group since listing, never ceased to high-end underwear brand Bai You Ti innovation, keeping it up to the fashion trend, pay attention to the care from the fine to the women and considerate, as whispering, make you Completely immersed in the pleasure of watching their beautiful body, and it is almost every detail of the demanding requirements, to create a hundred gifted Tiki noble, luxurious, elegant quality of the king.
Nowadays, in the prevalence of new luxuryism, women choose to suit their own personality, highlight the elegant and noble, and enjoy the ultimate enjoyment of high-end underwear is caring for themselves and enjoy the luxury of life. 100 gifted Ti for the high-quality ladies carefully crafted, so that you achieve a perfect body, enjoy luxury life!