May 2012 The One brand women's first successful settled in Chengdu Auchan Super Mall, then The One Chengdu Auchan Super Mall two stores opened successfully, in order to further enhance the store image, to give consumers a better shopping experience, The One Chengdu Auchan Supermarket II store image design, the new image store will be upgraded on September 10 grand opening! After upgrading the store a new look, more beautiful and comfortable. Will welcome consumers to buy!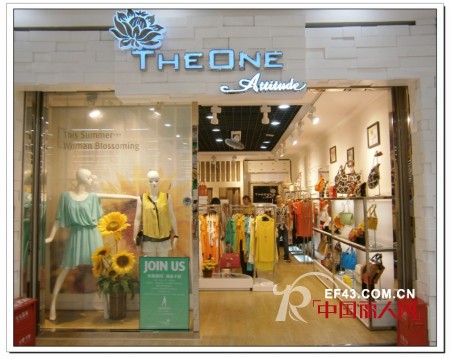 The One women's store image

The One attitude: Always adhere to the concept of healthy vitality, with natural elements, comfortable fabrics, thoughtful wearing touch, a variety of combinations for the 25-year-old mentality of women to pass embrace nature, enjoy the fashion of young life attitude and the price Beautiful shopping pleasure.

The One Women's Fall 2012 new

The One attitude has three styles of clothing line to meet the different needs of fashion women in different occasions dress code: elegant ladies series, so that young women full of confidence at work; refreshing sweet leisure series, just like the next girl close ; Handsome casual personality series, so you keep up the pace of fashion, add vitality.

This product uses very soft PVC material. It has a well performance in being waterproof and anti-slip. It is also easy to clean.

It can effectively keep the room clean and protect the floor . The shape and color of product can be selected according to your need.


This kind of environmental PVC COIL MAT is our top rank PVC mat, We costed about 3 years to do experiments,and invest a lot of funds on it, finnally we make it tightness, stable quality, green and healthy product. It sells well in many different countries in the world.High quality Pvc Coil Mat has a good performance on waterproof,antislip and it is easy to clean. We use high quality PVC material to produce our products and our products are in high quality, soft,and durable in all seasons.If you feel our products is pretty good,i think we can work together with eath other in this field.
We have many kinds of PVC floor MATS, such as Welcome floor MATS, B beginning floor MATS, embossed floor MATS, parquet and so on.We can customize the weight, size and pattern of floor MATS according to your requirements.So please don't worry, if you have any need, please inform us directly.Good quality, fair price, welcome to consult
Mat with more cute animal pattern, simple, atmospheric, classical.The soft surface makes your feet feel comfortable when you step on it.At the same time, the silk ring design can dust, waterproof.

Floor mat has a lot of kinds, color, design, style is different, can undertake choosing according to your individual be fond of, rise to decorate the effect of the house



Pvc Flooring Roll,Non Slip Door Mat,Pvc Non Slip Mat,Mat With Animal Pattern

LINYI YILAISEN INTERNATIONAL TRADE CO.,LTD. , https://www.yilaisen.com