"The central and western regions have greater potential for development. The data of the past two years shows that the consumption of gold, diamonds, and other jewelry in the second, third, and fourth tier cities has grown faster than the first-tier cities." Recently, Zhou Dafu, the leading company in the domestic drilling treasure industry, for the first time Opened its diamond processing factory in Lunjiao, Shunde, and told reporters that the company will build a production and logistics integration center in Wuhan to support future business needs and growth. Similar to Chow Tai Fook is GUCCI, LV, Prada and other international luxury brands, which have submerged their tentacles. Insiders pointed out that due to the impact of the macroeconomic environment this year, the performance of many international big names has declined, which also makes "big names" speed up their potential in the second and third line markets.

Luxury goods accelerate into the second and third tier markets

A piece of diamond with little difference between ordinary appearance and ordinary stone has become a diamond worth thousands or even tens of thousands on the market after several processes such as cutting, grinding, molding and inlaying. This is the diamond manufacturing process that the reporter visited at Chow Tai Fook recently. Such a factory will soon appear in Wuhan. Following Shunde and Hong Kong, Wuhan will become the third production logistics base of Chow Tai Fook in China.

According to Chow Tai Fook's first post-listing financial report, the group plans to expand its direct retail network in more inland second- to fourth-tier cities.

Coincidentally, other international big names have also entered the second, third and fourth-tier markets. In recent years, LV opened stores in China are mostly located in second-tier and third-tier cities, such as Changsha, Xi'an, Qingdao, Xiamen, Wuxi, Wenzhou, Nanning, and Kunming. Another of the 9 luxury stores opened by Gucci in China is located in the second-tier and third-tier cities of Shijiazhuang, Xiamen, and Changsha. Only one company has settled in Shanghai.

Chengdu, Xi'an, Urumqi and other places have become emerging cities for the distribution of luxury goods companies. Francois Henri Pino, CEO of GPR, the world's third-largest luxury goods group PPR, said in an interview: "PPR's brands have shown strong growth in China's second and third-tier cities and in the western region. . As of the end of March 2012, PPR luxury brands had a total of 124 stores in Greater China, and the Group's next strategy is to continue expanding to the west.

Strategic change due to decline in performance

Affected by the macroeconomic environment this year, the performance of many international big names has declined. In the industry analysis, the reduction in domestic luxury goods consumption is not weak consumerism, but consumer confidence has declined, and China is still the world's largest and most robust growth luxury market. The turning of the market has also made "big names" speed up their potential in the second, third and fourth tier markets.

The reporter yesterday reviewed the financial reports of a number of international big names and found that since the first quarter of this year, the performance of many luxury brands in the Chinese mainland market has experienced a declining trend. British fashion brand Burberry Group PLC released financial report that, as of the latest financial year in June, sales growth fell from 67% in the same period last year to 16%; during the same period, its same-store sales growth in the Chinese market Only one-half of the same period last year.

"The wealthy no longer splurged on consumption, and the sales of high-end products with prices exceeding 1 million Hong Kong have fallen sharply." On July 12, the world's largest jewellery retailer, Chow Tai Fook, released its first-quarter earnings report in the latest quarter of June. Its revenue growth was only 16%; jewelry jewelry inlaid with higher profit margins accounted for 22% of sales in the sales volume from 27% at the end of March. In addition, China's largest watch retailer Hengdeli Holdings Co., Ltd. and Switzerland's Richemont Group's watch and jewelry brand Cartier CEO Funas also revealed that China's demand for high-end watches is slowing.

"The slowdown in the growth of China's luxury goods sales in the first half of the year has a lot to do with the slowdown in the domestic economy." Zhou Ting, a luxury goods expert, explained to the media that due to the depressed real estate market, the securities market is in a slump, and some consumers are on the hands. The cash flow is declining. The middle class who used to buy luxury goods has paid more attention to the input of basic household goods, while the other part is more willing to purchase luxury goods with investment and collectible value. However, Zhou Ting believes that in the long run, the Chinese luxury goods market will continue to maintain for 3-5 years, or even a rapid development period of about 10 years, before it will enter a period of stable development, "China's second- and fourth-tier cities The luxury consumer demand is constantly being tapped."

Some luxury brands have quickly turned their heads and have clearly turned to China's second-tier, third- and fourth-tier cities for growth.

75% of rich people will live in second and third-tier cities

In fact, another reason why the international big names have moved to the second- to fourth-line market is that the process of urbanization in China is accelerating, and the wealth growth outside the big cities has spawned a large number of second- and third-tier cities' luxury consumer demand.

"First-tier cities have fierce competition, consumption has gradually matured and become saturated, and the consumption power of second- and fourth-tier cities has exploded." According to Sun Xiong, from January to May, the total retail sales of social goods in China was 8163.7 billion yuan, an increase of 14.5%. More than 877.1 billion yuan, the first half will exceed 1 trillion. However, such a large market volume in Guangdong is currently mainly concentrated in the Pearl River Delta.

According to a McKinsey survey, by 2015, 75% of the rich in China will live in second and third-tier cities and some non-coastal cities. The number of people willing to spend luxury goods in China in the next five years will increase from 40 million to 160 million, mainly in the second and third tier cities. Compared with the high cost of living in large cities, second- and third-tier cities spend less, while employees working in industries such as oil, electricity, and telecommunications earn first-tier urban standards. They constitute the main force for second- and third-tier luxury goods consumption.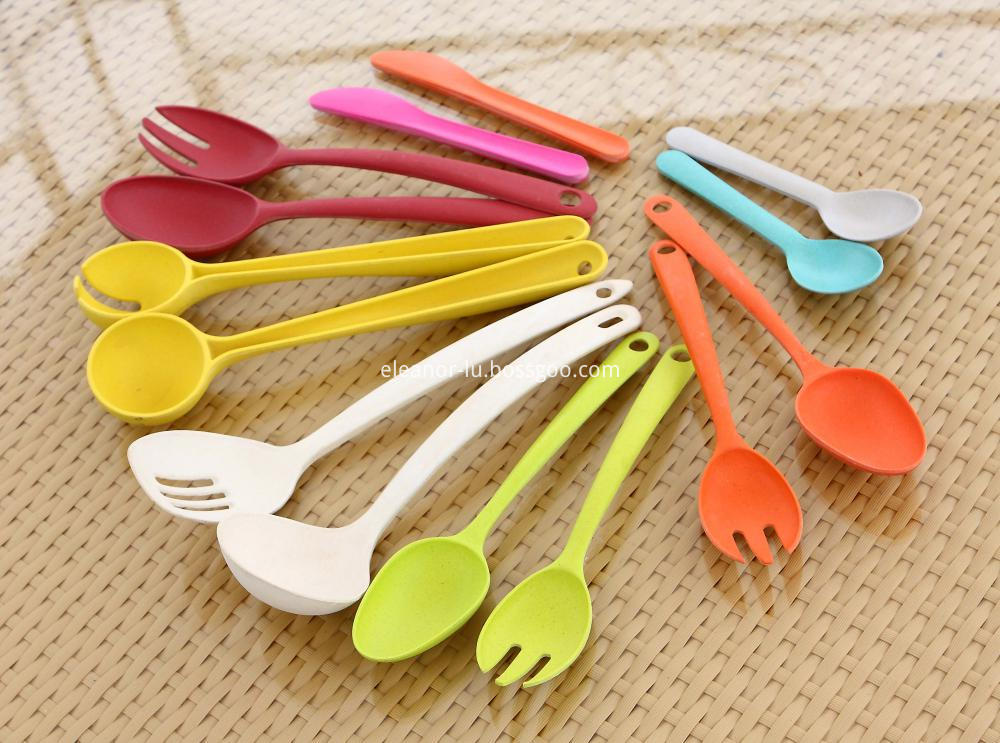 Life is a cup of wine, a drunk. Life is a vision, desirable. Fragrance is strong, with a nose to feel; life is good for the heart to feel. The Soup Spoon, make you life more colorful.

non-absorbing, not moldy, not easy to breed bacteria. Can be classified using, can be recycled, heat insulation, excellent surface finish. The bamboo fiber materials make secure using. high quality products high quality life.


Meal Cooking Spoons,Deep Mouth Measuring Spoons,The Soup Spoon,Bamboo fiber Spoon

NINGBO HONGXING INTERNATIONAL TRADE CO., LTD , http://www.nb-bamboofiber.com