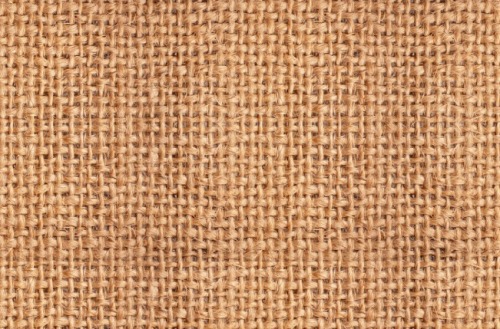 According to reports, recently Shinshen Group was the only linen home textile fabric company that won the honor of China Home Textile Trend Products.

The successful inclusion of Xinshen Group was attributed to the "grabbing" and "leadership" of the linen and linen textile brand "Mai" in the field of home textiles, which was also benefited from the Group's constant pursuit of innovation.

Sailing, based on creating value linen

In 2003, the new Shenma School entered the field of linen home textiles. In order to take off the brand at a high starting point, since the beginning of the brand's creation, the company has been aiming for the "three highs" of high quality, high value and high awareness of linen, and has made efforts to spread linen culture and brand culture for consumption. Create value linen.

The Group introduced advanced equipment and technologies from Italy and other foreign countries, vigorously improved the production technology of flax, actively researched and developed fabric products with independent intellectual property rights, and achieved localized production of imported fabrics. The use of advanced design concepts to improve the quality of linen fabrics, the formation of a unique style, and make it reach the international advanced level. "Mai School" conveys the concept of the Chinese people's pursuit of a green home in a spirit of innovation. It perfectly integrates the use value and health care functions of linen fabrics, enabling linen products to display their unique effects as well as product grades and cultural connotations. The warm pursuit of merchants and consumers has been hailed as a model of elegance and green fashion. At present, the Ma Pai already owns high-grade linen and high-quality linen textile fabrics such as linen sofa cloth, linen bed series, and linen curtains.

Success comes from inheritance and breakthrough

The home textile industry is an old and emerging industry. The Ma Pai has become the benchmark of the linen textile industry because of its breakthrough in classic inheritance and innovation.

Flax is the earliest natural plant fiber used by humans. It is characterized by sweat absorption, good air permeability and harmlessness to the human body. Its fibers are soft, strong, shiny, wear-resistant, low in water absorption, fast in water, and swell after moisture absorption. Large, can make the textile organization close, not easy to water, is an excellent raw material for textiles. Ma Pai gives full play to the advantages of flax and natural, low-carbon, environmental protection and green. With exquisite and advanced production technology and advanced design concepts, Ma Pai inherits the classics of linen, concise, casual, warm colors and national winds, and promotes and transmits flax culture. Deep history.

The Ma Pai is deeply digging the essence of flax culture and inheriting the classic "retrospectionism". At the same time, it has also broken through traditions and made innovations. This has made the fashion factor closely integrated with high-precision hemp spinning technology and has spawned a series of new generations. Green linen home textile products. Ma Pai Home Textiles integrates health, naturalness, and fashion in one, high-quality, high-grade, and more practical. It not only meets the needs of bionics, primitive natural, classical, permanent, and nostalgic, but also meets the needs of modernity with low carbon, health, and fashion. . The inheritance and breakthrough of the Massachusetts School of Management have made the Shinawatra brand in the field of home textile fabrics, and it has become a pioneer in spreading linen culture.

Leading and Leading the Industry Development

When Xinshen Group introduced Ma Pai home textiles, it carefully analyzed the market competition situation, formulated a strategic development plan, relied on the strong technical force of the R&D headquarters and production headquarters, and tapped the deep-seated connotation of linen culture. This made the Ma Pai a hit and became the linen textile industry. Leaders have created a new road to oriental flax.

At present, Xinshen Group has become one of the top ten linen companies in China. Linen fabric products have been awarded the title of "China's Popular Fabrics Finalists" year after year. The Group has been awarded "State-level professional demonstration bases for transformation and upgrading of foreign trade and backbone enterprises of Jiangsu's fabric export base". ", "2012 China Oriental Silk Market Fashion Fabric Union Enterprise" and other titles.

Xinshen Group is based on flax, accurately grasps the pulse of the market, vigorously spreads the flax culture, continuously explores and innovates in advance, firmly grasps the discourse power and channel right of market pricing, shows the industry's kingly style, and leads the flax to a wider range. glorious future.

Aoshen® Colorful Spandex fabric is elastane yarn which has pastel luster. Colorful spandex fabric that the color can keep long time, and will never fade.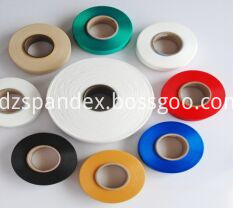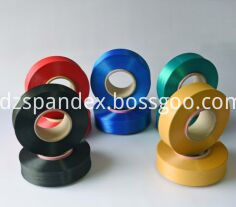 Key technical of Exclusive color paste and painting process for spandex were developed by utilizing environmental-friendly and nontoxic paints and dispersants. Meanwhile, by improving the equipment and technical process, realized the industrial production of colorful spandex. Colorful spandex can help to simplify dyeing procedures, reduce production cost, does good to energy conservation and emission reduction, health and environmental-protection.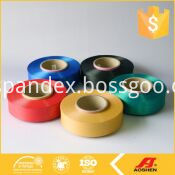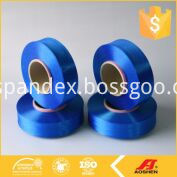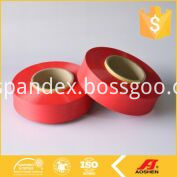 Advantage:

1. This series of product have pastel luster, pure color and colors can be customized.

2. The phenomenon of white exposed by spandex in dark fabrics can be eliminated thoroughly.

3. The color fastness reaches a high class and the color can keep long time, and never fade.

4. The rate of solvent residue is low and the pains used are environmental-friendly, nontoxic and healthful.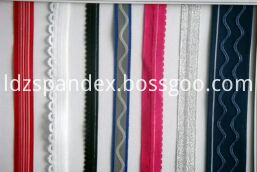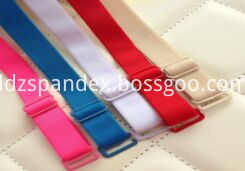 Application:

Widely applied to knitting, weaving and covering.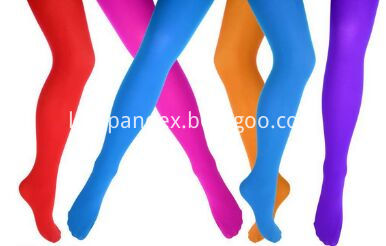 Colorful Spandex

Colorful Spandex,Orange Color Polyester Spandex,White Color Spandex Fabric,Colorful Nylon Spandex

LDZ New Aoshen Spandex Co.,Ltd. , http://www.ldzspandex.com