OMNIALUO, a brand owned by Shenzhen Oriental Yashang Garment Co., Ltd, was brightly presented at the 2012 Shenzhen Trade Fair held on July 8-10. Today we are fortunate enough to interview the chief of the Oberlandeu ladies.

China Beauty Network : Wang, Hello, First of all you can tell us about our company and company brand a profile?

Wang total: Opal Lanu is a 16-year-old designer brand, the company from 1996 to now has gone through 16 years of history, and gradually developed into the current production, production and sales as one of the well-known women's brand.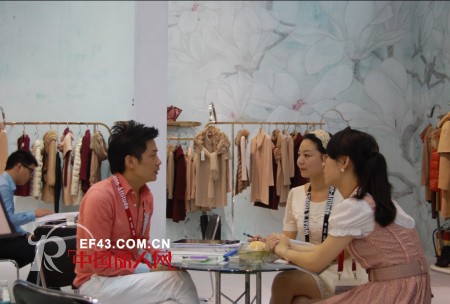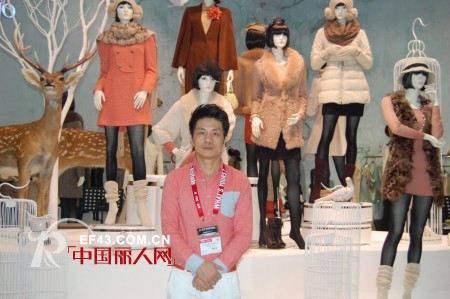 China Beauty Network: I noticed that the clothing displayed in our pavilion is very beautiful. Can you elaborate with us on the main features of our Opallan women?

Wang: Oubelanlanu product style has three categories, mainly elegant, romantic, fashion! This is the three characteristics of Ophellan, romantic is our brand has created from the characteristics, so our clothing is also known as "poetic ladies!" Want to display this gorgeous evening dress next to us, that is, our custom stars Opal slavery, was designed specifically for the Fan Bingbing catwalk!

China Beauty Network: This evening dress is really very beautiful, then this dress for sale in the market?

Wang total: This as a custom, the market is not for sale. The image and style of a design represented here represents our brand.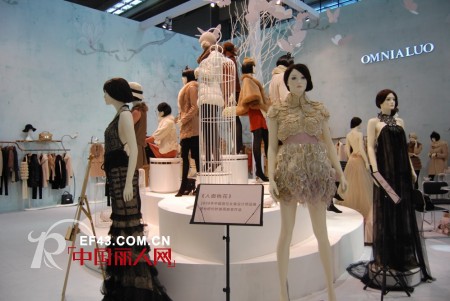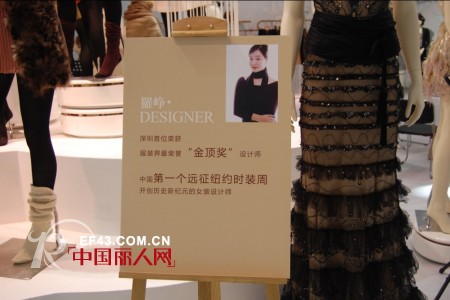 China Beauty Network: I know that we Opulanuo as China's first overseas listed designer brand enterprises, and our design director Luo Zheng also won many awards. Can you introduce us to our brand's design team and design style?

Wang: Our Oulanlan brand design team is mainly led by Miss Luo Zheng founder of our company as the design team, our company also owns the French design team, South Korea's design team and several design teams, so our clothing The style of both European-style noble romantic, Korean sweet fashion!

China Beauty Network: That we Oubelanlan women's brand positioning and consumer groups positioning is like?
Wang: Our Opallan women's positioning is high-end women's, our consumer groups are mainly between 30 to 40 years old, young and middle-aged urban white-collar women, have a certain degree of economic strength!

China Beauty Network: Just went to visit our pavilion and found the pavilion layout is very creative, distinctive style, you can give us say what the theme of pavilion meaning?

Wang: Our pavilion layout corresponds to the series of garments we show, like the group of garments is "Magnolia Series", Magnolia Series is a major color series of our 2012 products, this is our color And Japan, a more than 100 years of history, the largest fabric company in Asia, it is a series of sky silk, beautiful magnolia blooms between fabrics, as if we can smell the elegant fragrance of magnolia! We have applied for a national patent for this series of patterns! Like a group of clothing here is more oriental charm, slightly biased toward a little mature style.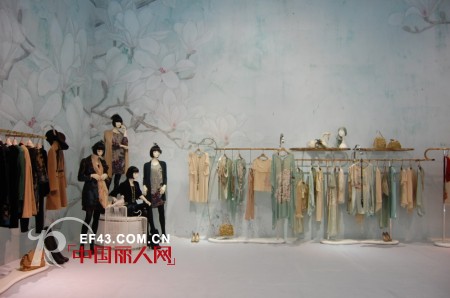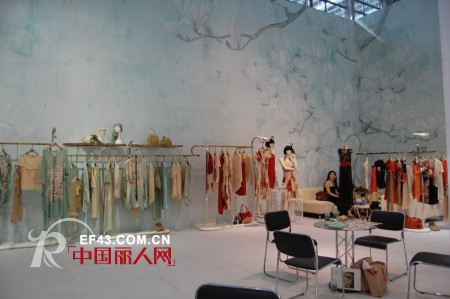 China Beauty Network: Our exhibition is now displayed in our Oberlander women's brand in 2012 What new?
Wang total: Yes, the show is our new autumn and winter of 2012! Now available! Our price in spring and summer installed roughly 1000 to 3000 yuan, autumn and winter installed in the 1000 to 5000!

China Beauty Network: Well I see these days a lot of people visit our pavilion, franchisees who are most concerned about what is the problem? We have any feedback on our brand and opinion?

Wang: Dealers are now the most concerned about the marketability of products in the market, and now we are in the market, Oublanin marketability is still very strong, before may we may think that our products are very beautiful, but the product's marketability Not enough, but through our brand in 2009 after the transition, more close to the market, giving a feeling of both classic and stylish!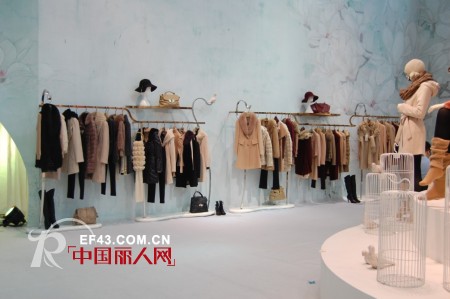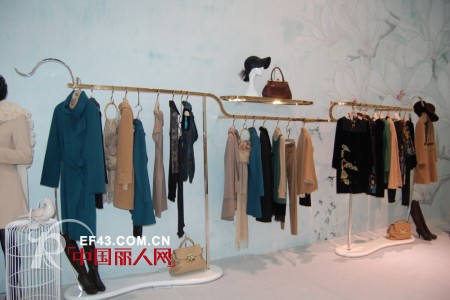 China Beauty Network: We also understand that the company has been committed to creating Ophelino into an internationally competitive high-end women's brand. So what do you think Oplerino is now at?

Wang: Yes, this has always been a goal of our brand. Our Oberlano has also gone through 16 years of development, and this period has been one of our fights. In fact, from last year our brand has been positioning in the channel construction, including brand promotion, which is the future of our business to go the main road. Through some high-quality channel adjustment, the future hope that we Opulanu can get more industry recognition and recognition! It is both to get the approval of consumers, but also get professional certification!

China Beauty Network: Like to participate in the Shenzhen Garment Fair for our brand did play a very good role in promoting, to a certain extent, also increased our brand influence, that addition, our brand there any other promotion?

Wang: In addition to exhibiting in the industry, we also work with media magazines, including print media such as television stations, newspapers and "fashion Bazaar". We also have cooperation with the Internet and our e-commerce platform is under construction , Can put into use soon! But our product sales on the Internet, mainly to suppress the market some of our brand of illegal sales!

China Beauty Network: Austria! According to our survey of Chinese beauty network statistics, Opal Lanvin women's response in the market has been very good, but also has been recognized by many dealers, do not know in recent years or longer Ou Bolanu women's brand development plan? Can we describe it?

Wang Wang: The next three to five years, we Opulanu planning in the domestic first-tier second-tier markets will have our shop, the counter is our brand figure! Our company now has more than 200 stores, the future we will optimize the store to join the process, let our brand go higher and further!

China Beauty Network: Well, thanks X manager today to accept our interview, let us have a more in-depth understanding of the Opallanu brand, where I represent the Chinese beauty network I wish you and your team at this clothing show Achieve success, but also wish Obanlan slave brand in the future development of better and better!

Our Strapless Lace Panties are the go-to undergarment for a variety of styles. Having no panty lines will keep all the eyes on your flawless look. Never be worried about panty lines distracting from your outfit again. Look your best in form fitting bodycons, dresses with waist high slits, delicate evening gowns and any other outfit that hugs your body. Feel free to reveal some skin in any costume you want. Get the look you desire without feeling bare and exposed.

C String Panties

C String Panties,C String Underwear,C String Thong,C Panties

Freda Underwear Production Factory , http://www.freebrachina.com