From July 8 to July 10, 2012, the twelfth China (Shenzhen) international brand apparel and apparel fair will bloom at the Shenzhen Convention and Exhibition Center as scheduled. "Fishing" brand women's clothing to an oversized exhibition area debut this clothing exhibition. "Fishery" brand women's clothing manager Huang manager took the time to accept the interview of China Beauty Network reporter.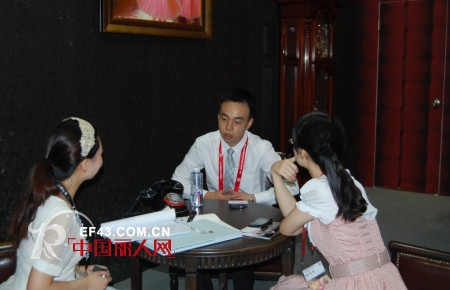 China Beauty Network: Manager Huang, first of all you can tell us about our company and company brand a profile?

Manager Huang: Shenzhen Clothing Code Clothing Co., Ltd. was established on March 7, 1997, the company's brand as "fishing" card. The meaning of clothing is to do "model of Chinese clothing brand design." The company's philosophy is to use the most perfect design to provide customers with both cultural taste and fashion trend of high-quality products.

China Beauty Network: Just visited our exhibition hall and found the exhibition hall layout is very creative, distinctive style, you can tell us about the design of the exhibition hall is how to come from? What theme mean?

Manager Huang: The theme of this pavilion is "New Oriental Fashion Express", divided into 5 blocks:

Oriental mood: rich oriental mood, oriental inspiration and modern artistic atmosphere of the fit, the actual situation and far-reaching imagery.

Nostalgia: introversion from oriental women and independence from the West collide with sparks, giving rise to the unique modern aesthetics of urban women.

Gorgeous: Paris-style romance brought the flow of gorgeous, turned into colorful gorgeous costumes, hatched confident gorgeous costume.

Delicate: Simple and neat cut and color with the deep skill, the perfect outline of the unique beauty of women, show the charm of the most oriental women.

Fusion: Elegant and sophisticated dress experience is a soft embroidery, collage and printing color gluttonous, beautiful waves and ripples to sublimate.

Open: Women in a multicultural context, with the charm of coexistence of intellect and wisdom, regain femininity and cultural confidence from loss to revival.

Facing the bustling city every day, the gorgeous colors are really dizzy. Why not go back to the world of simple things, cut pieces of simple and plain clothes, and get out of every day of freshness and purity. In the bustling city of annoying, we designed a long pastoral life, designed a simple and free life. Each "fish" is a piece of clothing dedicated to your heart, when you have it at the same time, we must also feel - clothing love you, forever.

China Beauty Network: I also see this show our "fishing" brand shows a lot of new products, you can introduce us to introduce the new features and advantages of the show where?

Manager Huang: The 21st century is the era of rapid development of science and technology and fashion. In an intense and fulfilling modern life, urban women pay attention to themselves, their quality of life, and the spiritual feelings of every detail in life. They demand individuality and comfort , Attached to the aesthetic, but also enjoy a relaxed life. The new "Fishing" brand upholds the brand concept of "common experience of oriental culture", embodies the intersection of rich oriental colors and stylish western elements, always filled with people-oriented spirit of its own nature, for the modern knowledge of women Find suitable for their characteristics and longing for the fashion.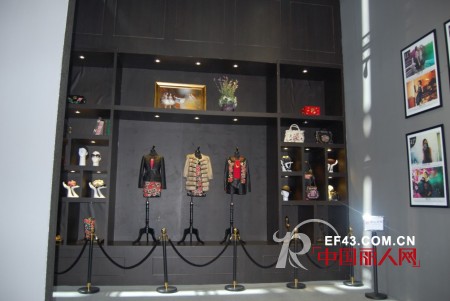 China Beauty Network: I know "fishing" brand women have been "simple, classic, fashion," the design of the soul of the brand, then you can give us a specific explanation?

Manager Huang: Many things can only be seen through the phenomenon of nature, when you look at the downtown will find that only the real life is the source of all things charm, what is popular now, what others have or you do not have anything, Do not have to be ignored, as long as you are comfortable. Simple life is balanced, fresh clothing match you can reply to your true nature, it is not carved feeling is the most annoying. Therefore, our "fishing" brand design is the soul of the clothing, both practical function is also an aesthetic work. Emphasize the beauty of lines and women's natural body harmony and unity, simple and smooth. Escape reinforced forest, like a fish swaying, leisurely travel zai.

China Beauty Network: That our "fishing" brand women's brand positioning and consumer groups positioning is like?

Manager Huang: Our position is probably in the 35-year-old to 45-year-old fashion women, like Chinese style, like the Eastern culture of female friends.

China Beauty Network: Like to participate in the Shenzhen Garment Fair for our brand did play a very good role in promoting and enhancing our brand awareness, that addition, our brand there any other promotion?

Manager Huang: Many companies will invest a lot of money in this piece of advertising, and we pay more attention to product quality, style design. We hope that step by step down to real development, to win the truth, do not expect to promote fame at once, the quality of clothing is our best word of mouth thing.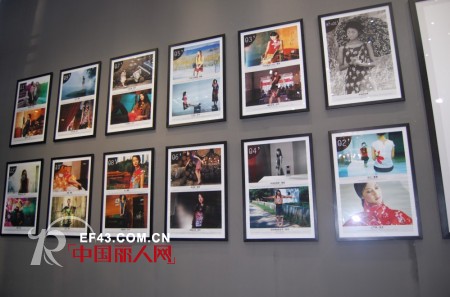 China Beauty Network: According to our survey of Chinese beauty network, "fishing" brand women's response in the market has been very good, do not know in recent years or longer, "fishing" brand what the development plan? Can we describe it?

Manager Huang: The ultimate goal of Yodian Company is to make the world-famous original brand in China. Now there is still a long way to go from this goal. It is for this reason that we are ready to give imagination and creativity to any talented person Space, the stage has been set up, the music has sounded, the performance has just begun ....

China Beauty Network: Thank you, Manager Huang today for our interview, let us have a more in-depth understanding of the "Fisher" brand women's clothing, where I represent you on behalf of our China Beauty Network and your team at this clothing show With complete success, I also wish "Fishery" brand better and better development in the future.

About Birthday Party Hat, from the material, we have paper hat and non-woven fabrics. Size for adults and children.

Many colors and design for your choose.

We-Shijiazhuang huaming candle CO., Ltd –is a professional manufacturer ands exporter for candles.
Total area: 20,000 square meters
Fixed assets:RMB 10 million
Total empolees: 260
Facility: 500
Production Capacity: 1800MT/Month

We mainly produce White candle, Bright candle, Tea-light candle, Spiral candle, Church candle, Taper candle and Gift candle. By the high quality and competitive price, our goods find a very good market in Africa, the Middle East,Southeast Asia, Europe, and South America, in more than 30 countries and regions.
Keeping the principle of "Customer first; reliable service", we are doing every effort to thank good cooperation and great support from our customers with our continuous process, good products, competitive price and circumspect service.
Looking forward to establish business with you





Kids Birthday Hat,Happy Birthday Cap,Birthday Hat For Kids,Paper Cap For Kids

Shijiazhuang Huaming Laye Limited Company , https://www.huamingcandle.com