Shanghai Hailin Industrial Co., Ltd. is in production, research and development and sale of three large-scale professional knitted underwear Group - a subsidiary of China Nantong Hailin Group. 1200 square meters of Hailin brand Marketing headquarters in Shanghai Caohejing Industrial Park in Shanghai, relying on the unique economic advantages of industrial parks and industrial advantages, set marketing, planning, design, training, logistics, settlement and display as one, with an international perspective, To lead the Chinese style lingerie trends.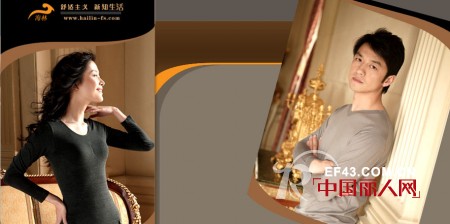 The company's main business is the research and development and sales of knitted underwear. R & D adhere to the principle of "independent development, supplemented by cooperation and development", and actively promote "by brain" project, with Nanjing University, Southeast University, Donghua University (formerly China Textile), Nanjing Arts Institute established Close cooperation between production and research institutes, a large number of experts and professors to become the company's development think tank, the company also with two management consultants to start a full range of cooperation. Sales adhere to the "brand is the foundation, the decisive victory in the terminal" principle, vigorously strengthen brand building and market network construction.
Hailin underwear has been rated as "China's knitted brand-name products," and was "2004-2005 year," the most consumers favorite top ten underwear brand , is now actively declared "China Famous Brand." Currently Hailin market network has covered 25 provinces and cities nationwide, more than 400 shopping malls, with more than 40 flagship stores.