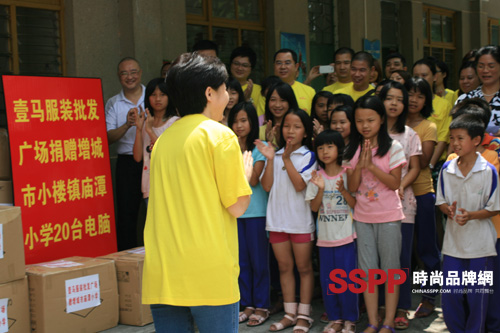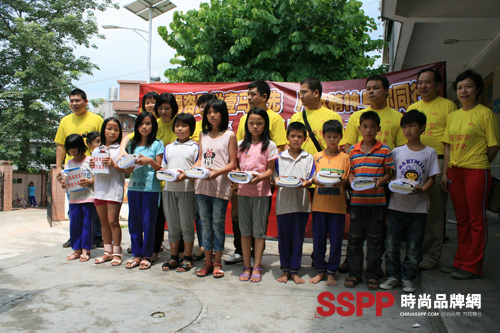 In order to vigorously promote the Chinese nation's traditional virtues of poverty alleviation, goodwill and charity, and the spirit of "being thicker than Germany, sincere, trustworthy, and sensitive" in the new era of Guangdong, the Chinese Communist Party's Guangzhou Yuexiu District Organization Department and the Chinese Communist Party's Yuexiu were held on July 10th. The theme activity of "Funding Donations to Learn and Lead the Cantonese Spirit to Meet You" is a theme activity organized by the District Liuhua Street Working Committee, Guangzhou Hema Clothing Wholesale Plaza, and the Puma Love Shop. Zengtan Elementary School, Xiaolou Town, Zengcheng City, Guangdong Province was held.

Liu Hualin, Secretary of Party Committee of Liuhua Street, Deputy Mayor Pan Qiaomei of Xiaolou Town, Assistant General Manager of Mammy Clothing Wholesale Plaza, Ma Li, Businessmen from Puma, and Teachers and Students from Miaotan Village Committee and Miaotan Primary School attended the event .

There are 190 students in Miaotan Elementary School, recruiting pupils from the administrative villages of Miaotan, Dongjing and Hedong. The sloppy teaching facilities and hard learning environment in the school have deepened the feelings of the merchants who participated in the charity activities and further stimulated the sense of social responsibility for education and devotion.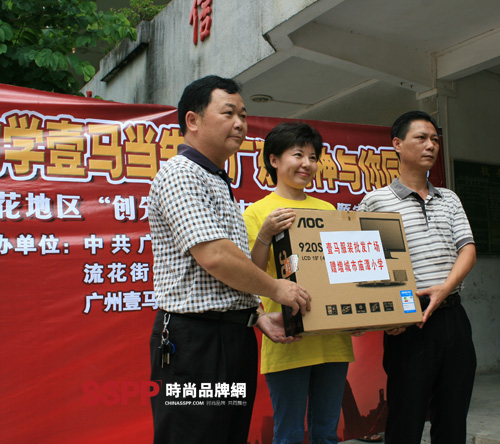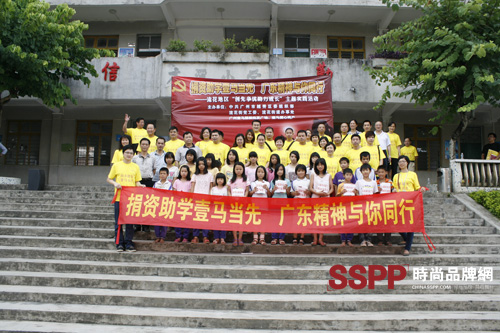 At the ceremony, the Guangzhou Hummer Garment Wholesale Square event organized the Zengtan Elementary School in Xiaolou Town, Zengcheng City to present 20 new computers, teaching supplies and books to be used urgently for school teaching. The leaders of Guangzhou Yuexiu District Organization Department and Liuhua Street Party Work Committee also sent school stationery to student representatives who participated in the activities. Enthusiastic entrepreneurs donated school supplies to schools and poor students respectively, and stated that they will select some family conditions. The more difficult students have long-term funding for their studies. The event was the fifth charitable donation event jointly organized by Guangzhou Puma Garment Wholesale Plaza and the Liuhua Street Party Committee of Yuexiu District, following the 2008 snow disaster donation activity, Wenchuan donation activity, and Yushu donation activity. The Guangzhou PUMA Apparel Wholesale Plaza sincerely hopes that this kind of love activity will continue the inheritance of the Guangdong spirit of love...

Since Liuhua Street launched its counterpart to help the poverty alleviation "double arrival" in Miaotan Village of Zengcheng City, poverty alleviation through education has always been the focus of the work committee and office of the Street Party. Following last year's launch of social forces to repair the teaching building at Miaotan Elementary School, the Liuhua Street Party Working Committee and office vigorously carried out charitable activities for donation and funding, aiming to innovate poverty alleviation mechanisms, fully integrate social forces, raise private funds, and actively improve teaching hardware and equipment. Help the poor students to grow up happily and healthily, help the sustainable development of poverty-stricken village education, and promote the "double-to-reach" work of poverty alleviation.

At present, Liuhua Street has launched social resources under its jurisdiction to donate 40 computers for Miantan Primary School, worth nearly 90,000 yuan, which has greatly improved the school's teaching hardware and equipment. Prior to this, most of the computer in the Miaotan Elementary School classroom had been damaged and basically could not be used. Children could only learn computer courses from paper. Now, children can use hands-on computer for practical operation. The intensification of computer teaching hardware has provided a powerful guarantee for the children to further expand their horizons, study and master modern science and information technology, and enhance the level of science and education in schools. At the same time, it has brought children closer to the modern society and prevented them from being out of touch with the times. It helps children grow better than material help.

Towel Blankets are made of 100% cotton, our cotton is originally from Xinjiang province where has the longer sunshine time, good quality cotton enable us to produce good blanket throws, the cotton material is safe and soft, taking the best care of all of your family members. The Towel Blanket is multi use, a blanket to protect you from cold, a bath wrap, a Beach Towel, a travel towel, a baby blanket...etc.




Customized designs, size, Gsm and material are acceptable, we can do Jacquard, Plain dyed, Yarn-dyed, Terry/Cut Pile, Embroidery, Printed, Hot Drilling, Satin. The Yarn we usually used: 10S, 14S, 16S, 21S, 32S, Zero Twist or as per your request. Material can be pure cotton, cotton-ply, cotton bamboo, microfiber.

Standard Size (cm): 100*200; 150*200; 200*230



Towel Blankets

Towel Blanket,Bamboo Fiber Towel,Blanket Towel ,Towel Set

Gaoyang Dongfei Textiles Co., LTD. , https://www.textile-towel.com