Dongguan City, wind clothing is located in China's garment manufacturing base - Humen. Is a design, production, processing as one of the enterprises. Has strong new product development capabilities and market development capabilities. The company has strong technical force, advanced production technology, strict normative operation, high standards of quality management, product quality in terms of price, delivery, the credibility of all won the extensive customer trust. Companies located in China's clothing city, regardless of fabric, accessories, clothing popular information in the country are second to none. Dongguan City, under the wind clothing Betty Kids lambs brand fashion style, a little personality, health and environmental protection, to give children the best care and the most stylish performance. It combines children's innocence, but with passionate creativity will be the art and fashion associated with visual art, legislative sanctions to find all creative inspiration. Betty lamb children's clothing good project, small investment, the market prospects! 1 child, 6 people pay - in addition to parents, grandparents, grandparents and grandparents. Although consumers themselves do not have the purchasing power, but behind the 6 purse to follow, this market, of course, great potential for businesses. Betty lambs children adhering to the "let cooperation double profit, so that consumers satisfied" business philosophy to be in the country dozens of provinces, municipalities and autonomous regions continue to attract franchisees. Efficient logistics, a unified retail price, monopoly of the image, pragmatic terminal sales, promotional support operations throughout the entire marketing system. Betty lambs children's clothing both product design, quality, or the latter part of the business have been leading security, and joined the business formed a complementary resources, mutual benefit and win-win situation. Open a Betty lambs children's clothing, both cherish children, but also to achieve the dream of fashion business, really serve two purposes.

Kids Towels are one of our main products. The Children's towel has Premium cotton construction and ultra soft, durable and absorbent. We choose the best grade A cotton as the material for Kids Towel, Formaldehyde-free, Azo-free Dye. The Towel is produced from 100% Cotton and gives a fresh and an alleviating feel after your everyday cleansing. The long lasting, high-quality fabric gets softer and fluffier after each wash. The collection feels smooth, comfortable and plush in addition to its attractive look. Our Designers created lots of different cute designs for those children's towel, all kids will love them and enjoy the cleansing!

Understand what makes a towel a good towel. For starters, towels for different purposes will benefit from different fabrics, whether they're for drying your body or drying your dishes. Things to keep in mind include:
Absorbency is created by maximizing surface area. Cotton towels are best for hands and bodies, while linen towels are best for dishes and glassware.
Terry is the most absorbent of all weaves. It is an ideal towel for hand and body drying as it is looped both sides, thus increasing its surface area.
Crash linen is a combination of linen, cotton and rayon that works really well for drying dishes. It helps to increase the evaporation rate.
Damask linen works really well for drying glasses and dishes where lint-free results matter.
Flax derived linen is super absorbent, and strong. It is naturally resistant to bacteria, won't leave lint on glassware, and absorbs 20 percent of its own weight in water.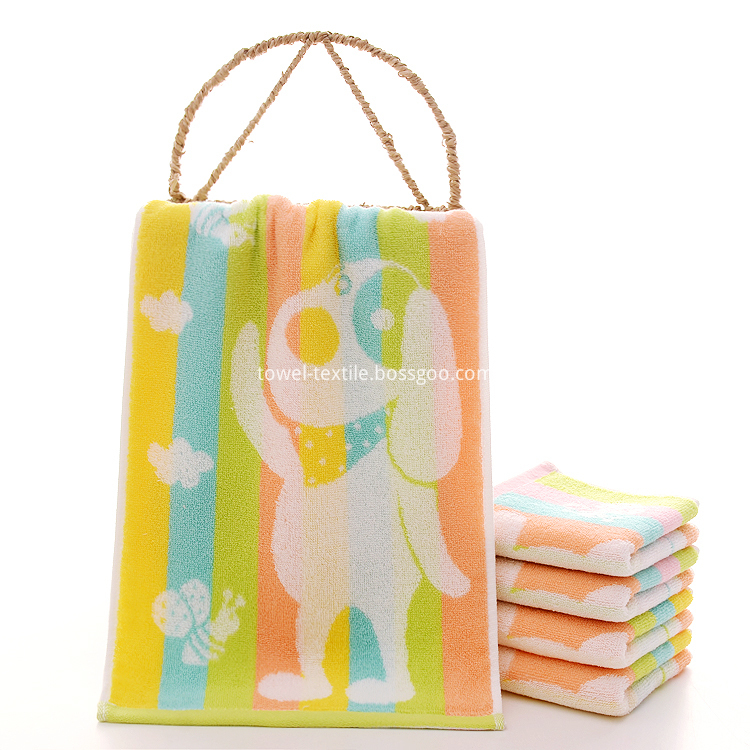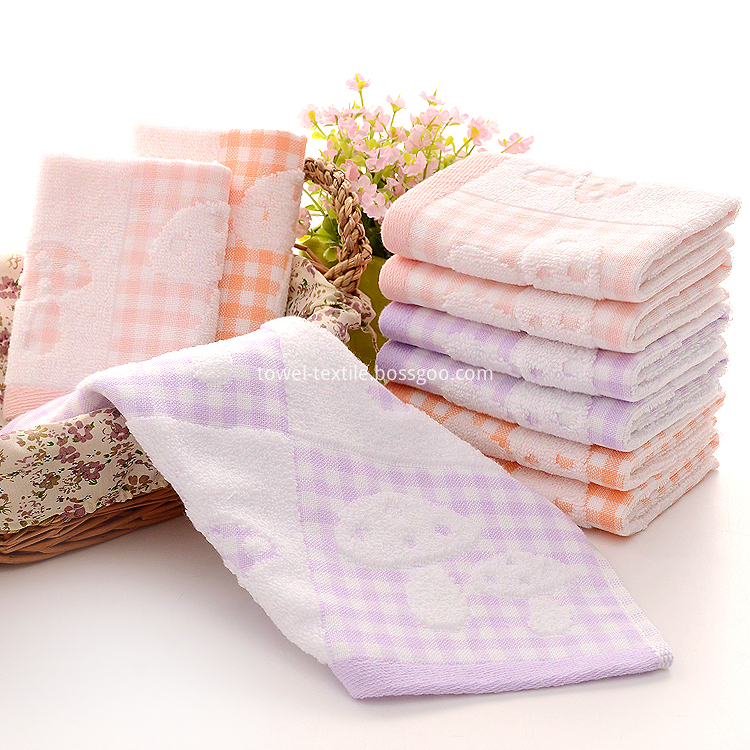 Kids Towel

Children Towel,Kids Bath Towels, Kids Towel, Children'S Bath Towels,Kids Beach Towels

Gaoyang Dongfei Textiles Co., LTD. , https://www.textile-towel.com